We are Solomons "in town" marina, so all of the shops and restaurants and the Maritime Museum are only a short walk away. Even more can be enjoyed on our bicycles or by car if you have time to explore…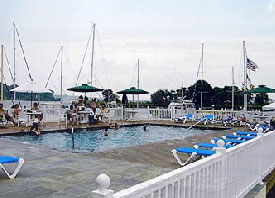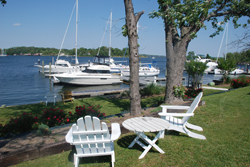 -The finest on-site amenities that you can ever expect to find at a marina including a gorgeous new swimming pool.
-State of the art facilities, from restrooms/showers and laundry to internet access. Our facilities are complete and easy to use.
-Fuel dock and supplies that are convenient and extensive. Pump outs are available. Best of all, the staff is knowledgeable, courteous and eager to help you with your trip planning or any other needs you may have.
-Party Planning! If you are traveling with a group, please let us assist you with your plans. You can reserve our large waterside lawn area and have your party catered, or we can help you arrange for supplies that can be delivered directly to your boat. We're here to help you have a great time!
-Competitive rates for overnights and we offer reduced rates for extended visits. When you consider all that SYC offers, you will not find a better VALUE.